Dream11 APK 4.36.1
Download Dream11 Apk - Latest Version - Free for Android to enjoy better sports from your mobile
Are you a lover of sports like cricket, soccer, or even racing games? You're yet to enjoy true gaming experience if you haven't played these games online. You should download and install Dream11 on your mobile device if you are yet to experience this.
There are currently different ways of playing online games, most of which are illegal, hence the need to be careful. It's important to note that Dream11 meets these criteria, and it is one of the safest and most legal apps. Now you can play genuine online games with your friends and other players through your mobile device.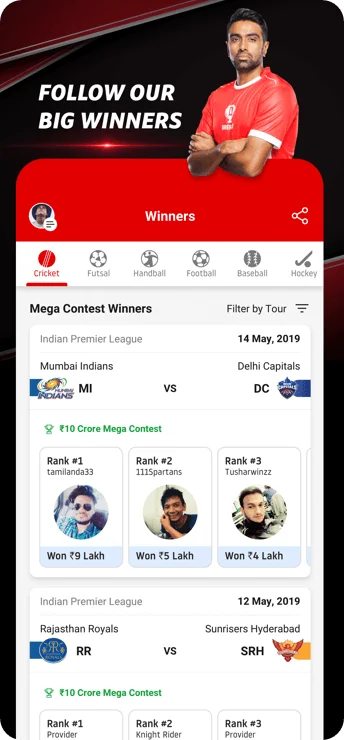 Dream11 is an innovative app that allows people to play and enjoy cricket games on their phones. Players can do this by choosing bowlers and batsman to create a winning team. With this app, you can also join some leagues online. What's amazing is that you can enjoy live match on Tv.
The important thing to do is to always check the performance of your Dream11 team after each match. It is worth mentioning that the performance of your players will be scored after each match.
Popular Misconceptions
One of the misleading things you'd find on the internet today is that there are tons of tricks for this game. It is important to note that this is not real, and everything related to this is fake. Therefore, you don't need to waste your time on these fake tricks
Dream11 is all about players genuinely playing the game and also getting an opportunity to earn money. Most of the sites with promises about codes and tricks for this game are only try to get traffic. Don't be a victim of this.
Other Vital Information
If you are looking for a legal place to play football, kabaddi, and cricket online, then Dream11 is for you. This is because it allows players to play online games with their friends and other players. The goal is for them to earn real money in your Paytm or bank account.
There are different opportunities presented to users when they play this game. All this is to ensure that they earn real money and also a unique gaming experience. It is worth mention that you can also earn by simply inviting other people to play.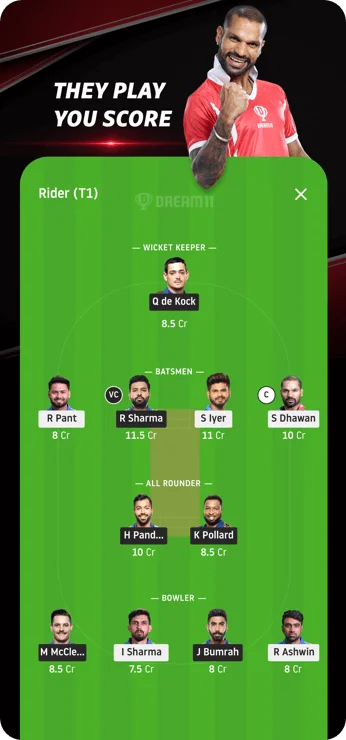 Every time a player joins Dream11 through your referral link, you would get paid. This implies that asides from playing to earn, you can also refer other players to join. However, it is important to note that everything about Dream11 is genuine, and as such, you must do something.
To earn from the referral program, you must have a Dream11 account that is verified. The aim of this is simply to ensure that there are no fake accounts on the platform. Once you have your account verified, you'd head to the profile section with so many options.
It is in the profile section that you'd see the option to invite friends or to refer and earn money. You'd be given a referral code once you click on invite friends. You can proceed to share your link to different social media platforms. This will ensure that your friends join through your referral link.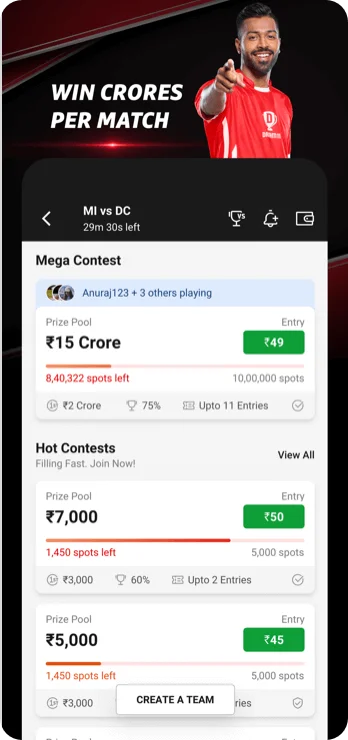 Going through social media platforms is necessary because it will ensure faster results. You can share the link on Facebook, WhatsApp, and other social media platforms. It is worth mentioning that you'd only earn money when your friends verify their account after joining through your link.
Download Dream11 Apk for Free - Latest version
Download the latest version of Dream11 on your device to play online cricket with your friends. Earn money by referring other players to join.