Diablo Immortal APK 1.0
We all know that Blizzard makes some pretty epic games. The latest one is called Diablo Immortal which is an RPG game filled with epic heroes and items to use.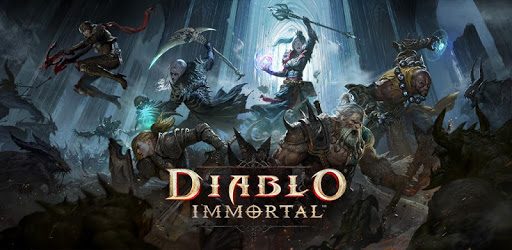 In the gaming world, Blizzard is well-known thanks to the popular games they've developed over the years. Popular games such as Diablo, Hearthstone, Overwatch, and World of Warcraft have gained massive following all over the world. Now, they've turned one of their most successful franchise into a mobile game called Diablo Immortal!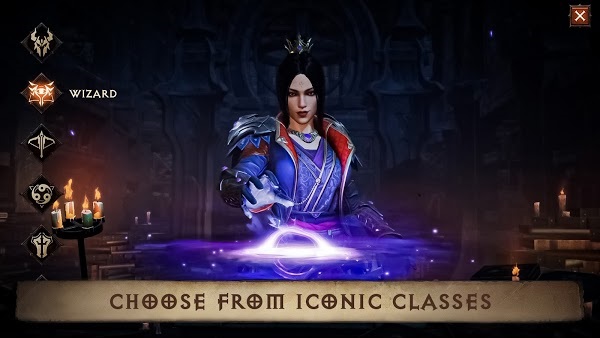 Set to release soon, this game is now available for pre-registrations in the Google Play Store. Millions of people are eagerly awaiting this unexpected game to come to life. But we already know a lot based on some gameplays and the game description. If you're as excited about this game as we are, then read about it here.
A True Spectacle to Behold
Initially announced in 2018 by Blizzard, Diablo Immortal instantly shook the gaming world. There were a lot of opinions about the game especially from fans who loved the franchise through the years. Some didn't find the prospect of turning it into a mobile game fun while others were excited.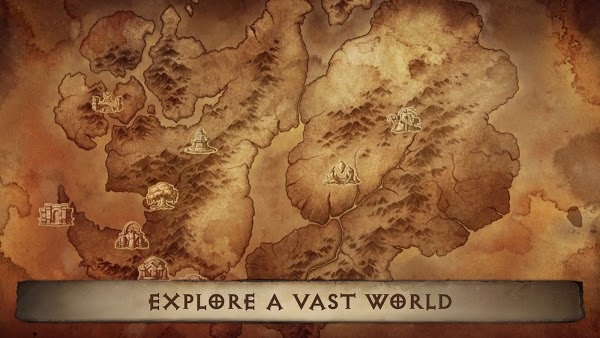 But one thing's for sure, a lot of people are waiting for this game to be released. Based on a lot of early gameplays, they're not going to be disappointed as this one captures a lot of the original features that the franchise is known for. There are 12 skills, six classes, a gear progression, and many more. This RPG game is unique even among others because it's a popular video game with millions of players. If you're up for some otherworldly adventure, then this is the right game!
7 Top Features of Diablo Immortal
When it was first announced, a lot of people were skeptical as to how Blizzard would be able to capture the greatness of the game into mobile form. That seems to not be the case now as the release of the game is nearing. Having said that, here are its top 7 features.
6 Classes – Diablo Immortal features 6 classes that you can choose from namely: Barbarian, Monk, Demon Hunter Crusader, Wizard and Necromancer. Each of these classes have their own strengths and weaknesses which makes them pretty well balanced. It's also necessary for parties to have different classes when going into combats together. The great thing about this game is that it allows you to freely choose one class for your character so you can unleash its abilities. There are a lot of things to experience and do in this game!
MMORPG Gameplay – If you didn't know, this game is an MMORPG or a Massively Multiplayer Online Role-Playing Game. This means that you can team up with other players and battle monsters in real-time. There are a lot of players you can team up with all over the world regardless of their location. Perform different quests to receive various rewards! In here, you can form guilds and party together with your fellow teammates. There are so many ways to socialize with other people in this game which makes it more fun.
Incredibly vast world – Prepare to be impressed by the massive world of this game. There are plenty of cities featured in Diablo Immortal such as the war-infested Wortham, Westmarch, Bilefen Jungle, Frozen Tundra, Zoltun Kulle's Library and many more. The world is so massive that it's impossible to conquer it all instantly. This means you'll have a lot of time to explore and do quests together with your friends.
Multiplayer – This multiplayer game is a great one to pass the time. Here, you can team up with just about anyone and go on quests together. Of course, the rewards will be split but there are so much to do in here.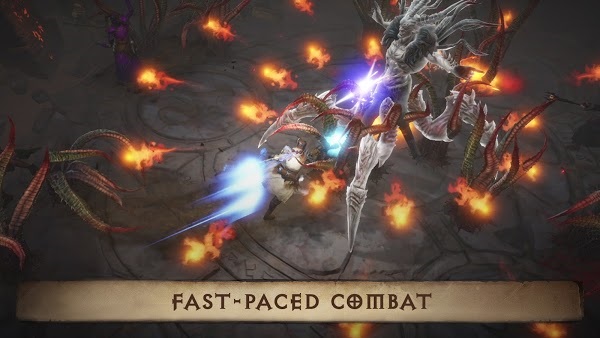 Plenty of skills to use – In Diablo Immortal, there are a total of 12 skills for each class. The good thing is that you can assign 5 skills to your active hotbar so you can use plenty of different skills for different opponents. Overall, you should expect some really fun and wild skills here.
Familiar storyline – Even though the story might seem familiar, it's actually an untold one that happened between Diablo 2 and Diablo 3. This is a great way to become engaged with the franchise' rich history. There are 20 years of stories waiting for you to unfold.
Top-tier graphics and controls – The Diablo franchise was known for its revolutionary graphics and controls. Blizzard didn't disappoint with Diablo Immortal as it once again features top-tier smooth and high-quality graphics for mobile phones.
Download Diablo Immortal APK – latest version
Diablo Immortal is truly a masterpiece to behold. This game is a great MMORPG game filled with interesting stories, characters and quests!