Cyber City Knights APK 3.0.26
Are you looking for the ultimate romance action game? Download Cyber City Knights now! Here, you'll fight corruption and big companies as a knight!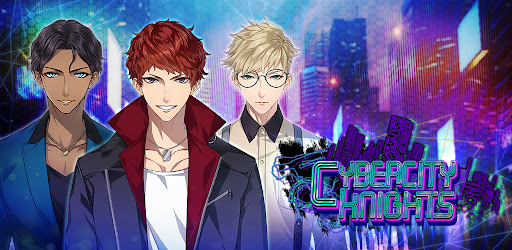 | | |
| --- | --- |
| Name | Cyber City Knights |
| Updated | |
| Compatible with | Android 5.0+ |
| Last version | 3.0.26 |
| Size | 61.29 Mb |
| Category | Simulation |
| Developer | Genius Inc |
| Price | Free |
| Google Play Link | com.genius.cops |
Dating simulation games are exciting for a lot of people. They allow players to meet exciting characters and choose their romantic partners. Even if you don't have any real-life partner, dating simulation games can provide you one.
This is the reason why there are so many dating simulations in the world today, and in Cyber City Knights, you'll enjoy a unique story! Here, there are no police but knights who vow to keep the peace in the city.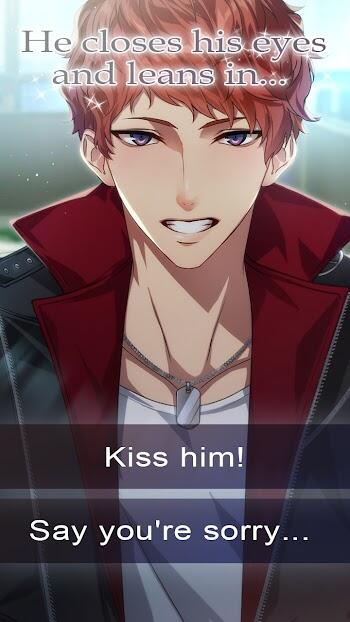 As part of the knights, you'll be in the care of your incredible brothers in arms, who are all unique in their way. There's Kohei, who's sort of like the big brother of everyone at Rinkai ward. He's always there when you need him as he keeps every situation in check.
Then, Shutaro is a formidable knight who will always have your back no matter the situation. Lastly, there's Luke, who's an easy-going knight that's always willing to help you. Together, you'll fight crimes with them, and you'll also spend time with them!
Fight and Find Love
Do you love playing various types of dating simulations? You're not alone, as there are tons of dating simulations available today that you can enjoy. These games are so enjoyable because they allow players to find love that they're desperate to discover.
There are so many enjoyable games today that you can play, especially when it comes to love. In Cyber City Knights, you can play a game published by Genius Inc.!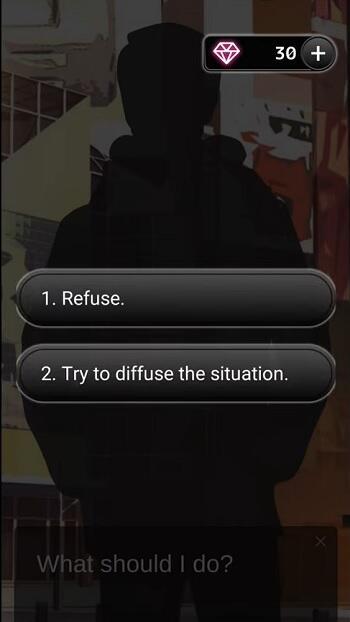 This game is set in a dystopian future where there are no longer cops by privatized people called Knights. These people are taking shelter in Rinkai Ward as you're also part of the Knights. Here, you'll fight big corporations and eradicate corruption that's ruining the city.
To do this, you'll need the help of every single citizen as well as the Knights. You'll meet interesting people such as Shutaro, Kohei and Luke. They each have unique circumstances, looks as well as attitudes.
You'll be able to find true love as you venture into exciting scenes with these people!
Features of Cyber City Knights
If you're searching for the best dating simulation, then Cyber City Knights are the game for you to play.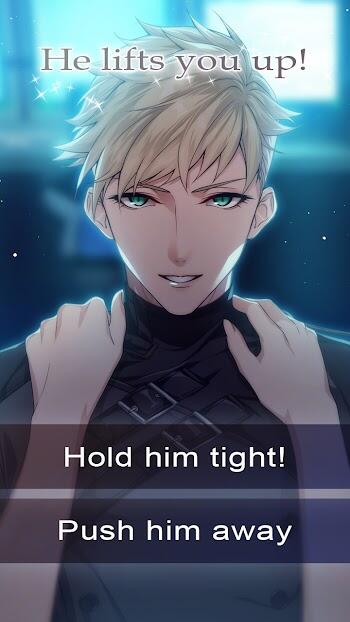 Live in a Dystopian Future – There's something unique about a game that you can enjoy where you can find love. Over the years, dating simulation games have evolved from just providing love scenes to complex stories.
We can enjoy dating simulation games more now because they're not that simple anymore. Cyber City Knights are one of the best dating simulation games today that you can have fun with.
Here, lawlessness has crept into the city as cops disappeared from the land. Now, the Knights are tasked to bring back peace by eradicating the evil ones from the city.
You must join three of the best Knights today and fight evil corporations and corrupt officials to save the city! Meet Kohei, Luke, and Shutaro as you'll combat the evil people in this city. Be ready to spend a lot of time with these individuals and get to know them personally.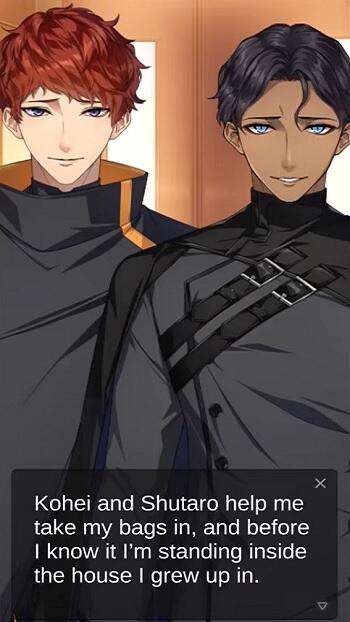 Be part of the Knights – In Cyber City Knights, you'll become part of the Knights, who are private individuals trying to save the city. There's lawlessness everywhere, so it's up to the Knights now to bring back peace to the land.
As part of the Knights, you'll face many dangers ahead, and you must overcome all of them! This game tests your decision-making skills, interpersonal skills, and survival skills today!
Make your choices – Since this is a dating simulation game, you'll be able to make your own choices. There are plenty of instances where you'll be asked to do what you think is right. This could mean abandoning your morals or going for the right thing, or meeting with new people.
There are so many choices that you'll make here, and you can influence the story so much! You'll also be able to meet and find love here, thanks to the three Knights: Shutaro, Kohei, and Luke.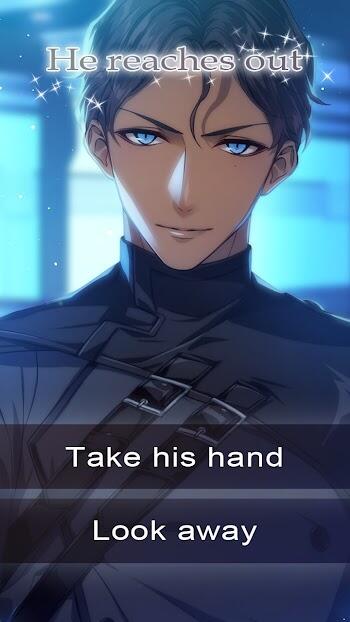 Enjoyable music and graphics - Cyber City Knights feature Dystopian-style graphics and locations.
You'll be able to enjoy the settings as well as the fun background music suitable to every scene. Here, you'll be engrossed in the story as you'll find justice as well as your one true love!
Download Cyber City Knights APK – Latest version
If you're ready to take back the streets, download Cyber City Knights now! Become part of the Knights and find your love!