Craft School APK 1.1.12
Craft School APK is a game inspired by Minecraft. It has many challenges called lessons that players can undertake. Many levels await those that are brave!
Download Craft School APK – Monster Class
The game of Minecraft is enjoyed by millions of players. For this reason, a lot of players are looking for something similar. Thus, many games are born such as Craft School which is a look-alike of Minecraft.
But it's different in a way that it introduces many game modes for players to enjoy. It's a single player game that has many lessons in store for you.
In the game, you'll join the class where the teacher is Herobrune. The game was designed in pixel, and it features many fun lessons in the form of challenges. You can finish them with your classmates as you finish with the best scores.
There are many lessons to take like the Prison Escape. Here, players are tasked to escape from the prison while avoiding the gaze of the guards. This is a game with simple controls and many levels to try.
What Exactly is Craft School?
Playing crafting games has been the norm for many people nowadays. Therefore, Minecraft has become such a huge phenomenon.
But for people who wants to immerse in that same pixel world, Craft School is an enjoyable game that presents many lessons. In the game, you can play in many levels that will challenge your skills. Different lessons are available to take.
The game has simple controls and graphics but it's an addictive one. The theme is the classroom as the objective is to get an A for every lesson as you go through them. Take on multiple challenges and become the best student.
Challenging Lessons
Many lessons are available to be played in Craft School. There are over a hundred levels to take here that will challenge your skills. These include lessons like:
Prison Escape
Siren Head
Parkour
Survival Game
Zombie Apocalypse
The lesson one which is Prison Escape offers the experience of trying to escape in the prison. The prison is filled with many guards where you must avoid their gaze by dodging, jumping and going through many areas.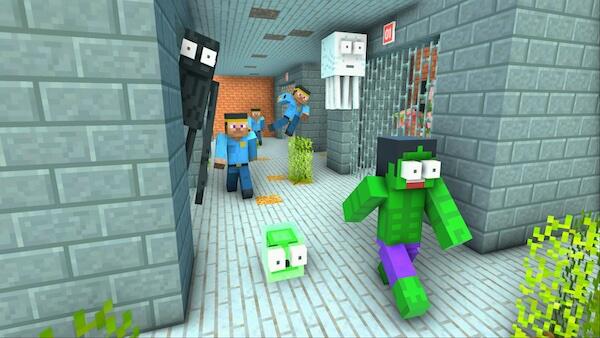 Siren Head allows you to survive the attack and blow it up with bombs. The game is challenges you to survive and destroy. Then, Parkour levels will challenge your instincts and reflexes as you go through many obstacles. You need to master your landing and enjoy going through many obstacles.
If you're daring for a challenge, the Zombie Apocalypse challenges you to kill zombies using weapons and survive.
Characters and Upgrades
There are many characters that are available for you to unlock and enjoy. Each character has different looks that players can enjoy and buy. But more than that, you can customize them with skins of different colors and styles.
When you want to change characters, you can do so before each level. Then, you can switch back to any character that you want.
Astonishing Pixel Maps
Craft School has a ton of pixel maps for each level to enjoy. There are different environments that you can enjoy exploring. Different levels offer many challenges that will test your skills as you complete each lesson. Incredible lessons are available for you to enjoy with landscapes to enjoy.
From the prison to the sky filled with blocks, there are many maps to explore. Many maps have different NPCs from animals to zombies to even characters.
Rank in the Leaderboards
Craft School is a fun game where each player is challenged to do well in each lesson. The game has leaderboards where players can rank for each level. You can do your best to fare well against others and have your name in the leaderboards.
Although the game isn't multiplayer, you can still compete against them by ranking in the leaderboards.
Intuitive Controls
Craft School lets you control your characters in different directions depending on the level. You can also jump in the game to avoid many obstacles. There's also a button where you can interact with many objects and elements.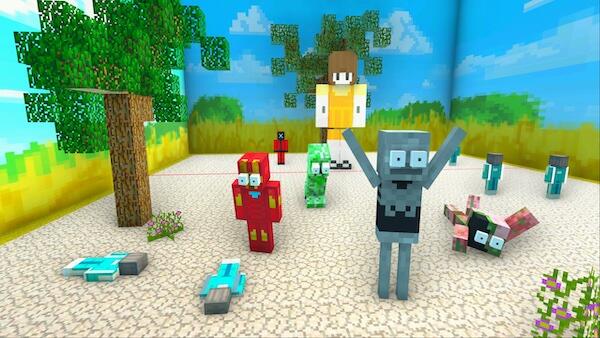 The graphics are in pixel which is eerily like Minecraft. It copies a lot of elements from the popular survival game and brings their own style to it. More importantly, you can explore different areas and enjoy a fun time playing each level.
Download Craft School APK – latest version
Craft School challenges players to complete each lesson with plenty of challenges in store. Get the best grades in class!