Color Roll 3D APK 200211
Download Color Roll 3D APK Latest Version free for Android. Play a fun and easy puzzle game made especially for children to enjoy.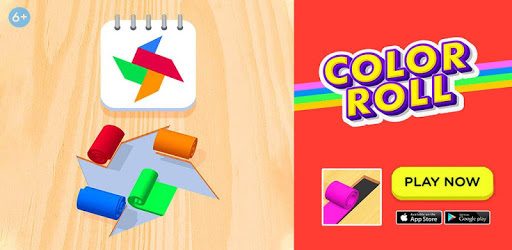 There are many shapes that need to be rolled into place. Follow the correct sequence of colors to perfectly match the shape or object found in the picture. Download Color Roll for Android to play the puzzle game that's best made for both bored adults and interested children. Learn the order and roll each color into place without a problem.
How to Play Color Roll 3D
As stated before, Color Roll 3D is a game than can be enjoyed primarily by children. But, that doesn't exclude adults from being able to enjoy the experience. On that note, the controls and overall gameplay are made so a child of any age can easily access the game.
Your objective will be to roll palettes of different colors to match the exact shape and pattern of a certain object. Each level of the game will display a different object for you to mimic.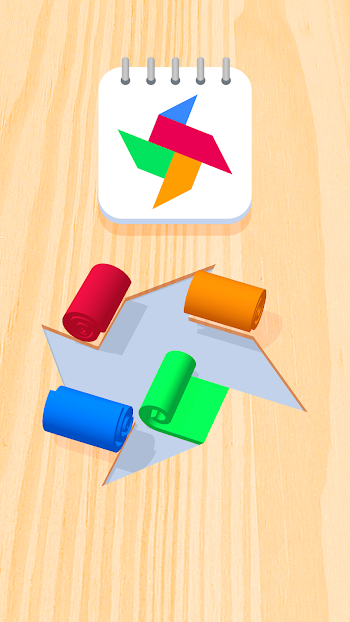 Now, the challenge lies in the exact order of colors you will roll into your shape. Choosing the wrong sequence will end up ruining the final results, thus creating a different shape from the picture. In the end, you will need to think before you act.
This aspect of the game can make it quite enjoyable for adults. Not too much thought will be required to complete a level. Although, the level of difficulty is still apparent enough that a full grown person could still enjoy throwing a little time into Color Roll 3D.
Controls
As for the controls – easy. You simply need to roll down a specific color at a time. So, all that is required from you is the ability to tap, hold and slide down on your color. Doing this will have them roll right into place. So, no dexterity or coordination skills are necessary.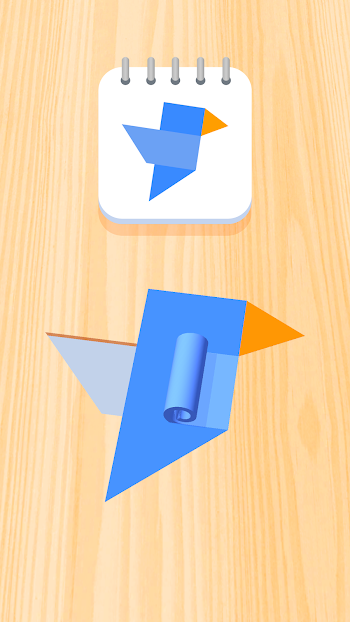 Like we said, the game is suitable for small children, as well as adults. Overcomplicated controls would be too much for some of the younger audiences that were intended to play.
Anyways, with these controls behind the game, even a baby could beat a level, blindfolded with one hand behind their back… Maybe not really. But, you still get the point trying to be made.
Graphics
Everything is made to be simple for a child's amusement. Thus visually, a cluttered or overly detailed game would have a kid lose focus or too distracted to care. So, Color Roll 3D has made super-simple models and backgrounds for the game.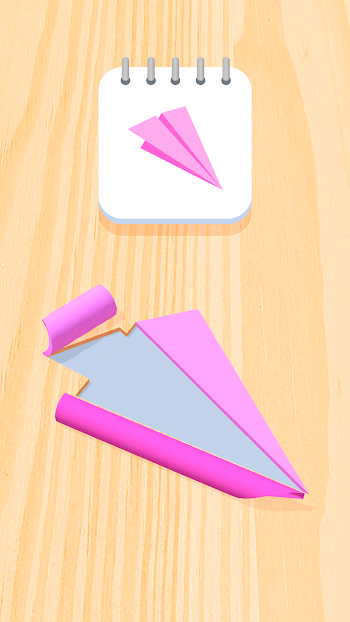 First of all, the background is a piece of wood, as if from a school table. Next, the shapes and colors are made to look plain with nothing too special. Everything is straight to the point and basic.
Not only are the graphics great to keep a child's attention, but they are suitable for a puzzle game. Any crowded puzzle games would just distract or confuse the players. So, Color Roll 3D does its job pretty well.
Color Roll 3D APK
The modified APK version of Color Roll 3D is still the same game. There isn't much to differentiate between versions, besides the small nitpick.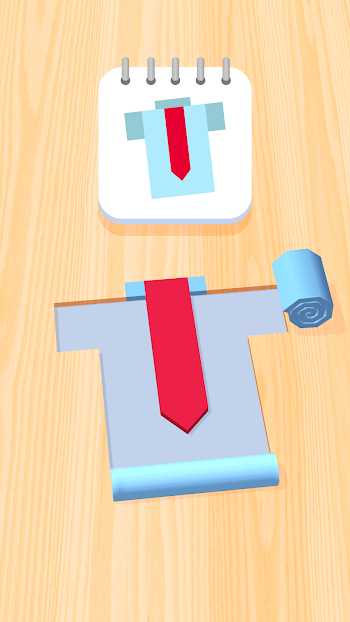 These improvents would probably include how downloading Color Roll 3d APK latest version for Android would save storage. Now, you'll have more room for other great games to pass the time. Additionally, the installation would be faster. This isn't as important or noticeable when most games are already quick to install, but it's worth mentioning.