Club Soccer Director 2020 APK 1.0.81
Download Club Soccer Director 2020 APK – latest version – free for Android and lead your own team to become the world soccer champions!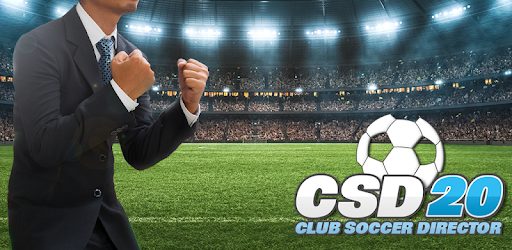 Soccer has always been one if the not most popular sport in the entire world. Millions of people are always tuning in to watch tournaments like FIFA all over the world. Because of the popularity of the sport, hundreds of thousands of games around soccer have been created. Most of these are enjoyable to watch but they can get repetitive.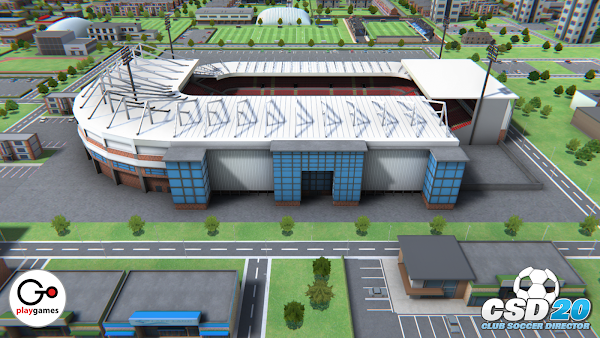 That's why developers are looking for ways to reintroduce this sport to the masses and one of those is to play at a different angle. As a soccer club director to be precise. Club Soccer Director 2020 now has over 500 thousand downloads as of this writing. This very popular game is taking off! Want to know all about it? Read on!
What is Club Soccer Director 2020?
If you've played any manager game before, then you'd be familiar with this game in no time! But if not, this is a simple game that positions you as a coach of a soccer club. As a manager, it's your job to oversee all operations. However, you can also choose to become a talent manager or participate in real matches as a coach. Each have different responsibilities but all have the same goal – to win world titles!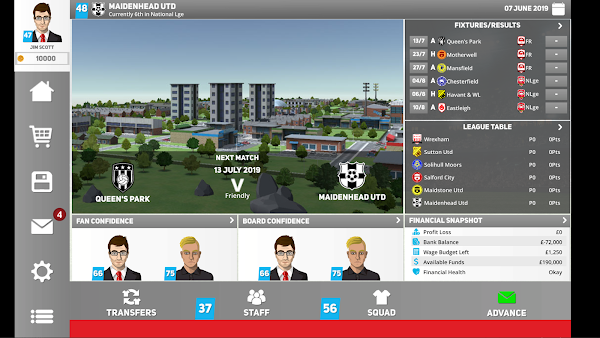 Club Soccer Director 2020 is the third installment in the very successful series and this one is a game that you'll surely don't want to miss! In this game, you are free to choose any soccer club that you want to manage! You'll get to experience what happens behind the scenes of your favorite football clubs! Overall, this is a game that will test your managerial skills.
Features of Club Soccer Director 2020
Club Soccer Director 2020 may seem like a boring game for the uninitiated but for soccer fans, this is gold! We often only focus on the matches themselves but we forget that managing is part of the sport! Here are the features of this awesome game:
Hundreds of clubs – One of the most exciting aspects of Club Soccer Director 2020 is choosing which club you'll be managing. You'll have the option to choose from 820 clubs in 38 leagues from 14 different countries worldwide! You will create your own legacy including the stadium name, kit design and more!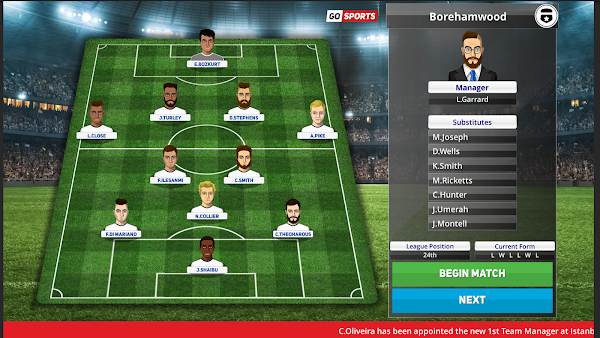 Realistic gameplay – In this game, you'll manage everything especially how you use the club's money. The game does a very good job of making these super realistic thanks to the development efforts of a real coach and a manager – Jim Scott. Scott's 15 years' experience certainly brings a lot to the table which makes this game even more realistic.
Decision-based game – As this is a managerial game, every decision has an effect! Every decision you choose to make can affect team moral, the attitude of the board, and even the fans! Just like in real life, how you present your club has some real bearings in the game. It's up to you how you deal with press and other things so do them with caution.
Match highlights – This unprecedented feature allows you to watch key highlights of each match. This will allow you to make better decisions and to actually assess your team's morale. Remember, you're not just anyone here, you're a manager that will oversee everything.
Extensive player database – Club Soccer Director 2020 features a database of over 30,000 players that you can buy or loan. These players each have their own play styles and stats. Naturally, you'll want to get players with high stats.
Club Soccer Director 2020 APK
Excited to have your own team to manage and grow? Download the unlimited money now so you can have the flexibility!