Brawl Stars – Best Multiplayer Online Battle Arena
Brawl Stars is an action game that allows players to battle against AI opponents or other players. This is an addicting game to play on your device and also enjoy its features. Play the different game modes to win amazing rewards.
Download Brawl Stars on your mobile device to unlock different brawlers. Use gadgets, super abilities, and super powers to upgrade your brawlers.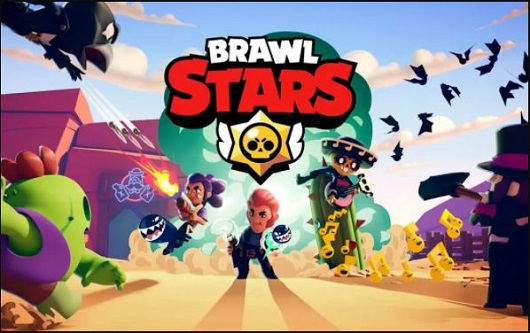 Information of Brawl Stars
| | |
| --- | --- |
| Name | Brawl Stars |
| Compatible with | 4.3 |
| Latest version | 30.242 |
| Developer | Supercell |
| Price | Free |
| Size | 151 MB |
| Category | Action |
DESCRIPTION Brawl Stars
Brawl Stars is from Supercell, a company that's known for releasing amazing strategy games. Most of the games released by Supercell are widely played in different parts of the world today. Brawl Stars is not an exception to this. It is important to note that the game is a freemium mobile video game.
Advertisement
As mentioned above, this is the best multiplayer online battle arena you'd play. It is important to note that Brawl Stars is only available for mobile users. Therefore, you can download it on either Android or iOS devices. Another thing to note about the game is that it is played in multiplayer modes.
There are so many interesting things about this game. It is worth mentioning that it is a fast-paced 3v3 battle royale game. Therefore, you can play the game solo or with friends. Another thing to note is that it takes only three minutes to play this game, irrespective of the mode you are playing.
There are different Brawlers in this game, and it is important to unlock all of them. You can also upgrade these Brawlers with Star Powers, Gadgets, and Super Abilities. Brawl Stars also provide players with different unique skins to use in customizing their Brawlers. This will help in making your Brawlers stand out.
Different Game Modes
As mentioned above, there are different game modes in this game. You can battle in multiple modes for the best and most engaging gaming modes. Here are the main gaming modes you'd find in this game:
Advertisement
Showdown (Duo/Solo): This is a fight for survival. There are different power-ups to collect and use in enhancing your brawlers. What's amazing is that you can play solo or with a friend. Can you be the last Brawler standing when you play this game? You'd earn all the rewards if you emerge victoriously.
Gem Grab (3v3): In this mode, you can team with other players and create a strategy to use against your opposition. There are different gems to collect in this mode, but it is important to be careful when collecting gems.
Bounty (3v3): In this mode, you'd earn stars for taking down opponents. Therefore, you must prevent them from taking you out. You'd be in squads of three players, and your squad will win if you have more stars.
Brawl Ball (3v3): This is a new Brawl Game. It allows players to show their football skills. Play this mode and score two goals to emerge as the winner.
Heist (3v3): Heist is one of the most challenging modes to play. The key thing in this mode is to steal all your enemy's treasures while protecting yours. Therefore, you must know how to sneak so that you don't get caught.
Championship Challenge: This is an event from the producers of this game. You can join other players in different parts of the world to play in championships. There are so many awards and rewards to win in the championship challenge.
Special Events: These events are available in both the PvP and PvE modes of the game. However, it is only for a limited time.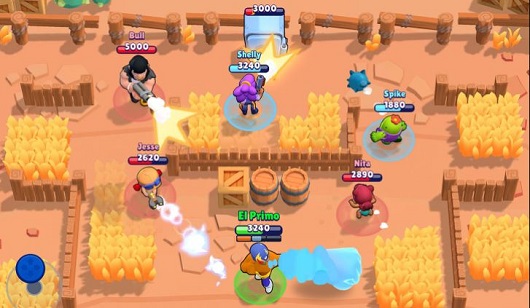 Other Interesting Things About the Game
Here are some other things that'd interest you when you play this game:
Different Brawlers to Unlock and Upgrade
There are different Brawlers to collect and upgrade in this game. It is important to use different super abilities, gadgets, and star powers to upgrade these brawlers.
Advertisement
Brawl Pass
Every season in this game comes with new content. You'd earn Brawl Pass, gems, and Brawl boxes for each quest you complete.
Be the Star Player
There is a leaderboard for both local and regional players. Prove that you are the greatest Brawler by climbing the leaderboards.
This is a constantly evolving game to play. You'd enjoy the new maps, skins, game modes, special events, and Brawler that comes with each game's upgrade.
Awesome Features
There are tons of interesting things to behold in this game. Brawl Stars offers so many amazing features to its players. These features include the following:
Option to battle solo or play with friends, family, and even strangers
You can team up with players across the world. This is possible through the 3v3 modes of the game, all of which are shown above.
Brawl Stars is a face-paced game, and it is only available for mobile devices.
There are different powerful Brawlers for you to unlock and collect. Each Brawler comes with a new super ability.
New game modes and events to play
Global and local rankings to top. Topping the leaderboards will show that you are the best Brawler.
Different unlockable skins. You can use this to customize your brawlers.
There are different challenging terrains to master in the game.
What's certain about this game is that you cannot get bored of playing it. It is undoubtedly an amazing one, and it is constantly evolving. Download this game on your mobile device, and join millions in different parts of the world to play the game. You'd certainly love the experience that comes with playing the game.
Where to get the game
As mentioned above, there are so many things you'd like about this game. Visit the following links if you would like to download the game on your mobile device:
Android Devices: https://play.google.com/store/apps/details?id=com.supercell.brawlstars
Apple Gadgets: https://apps.apple.com/us/app/brawl-stars/id1229016807
Conclusion
Are you looking for a unique action gaming experience to enjoy alone or with friends? Download Brawl Stars and play solo or with your friends. Rest assured that you'd enjoy the game and would not stop playing it.
Advertisement