Badminton League APK 5.57.5089.0
Download Badminton League APK – Latest version – Free for Android and play the world's most realistic badminton game! Create, customize and enjoy an epic sports game!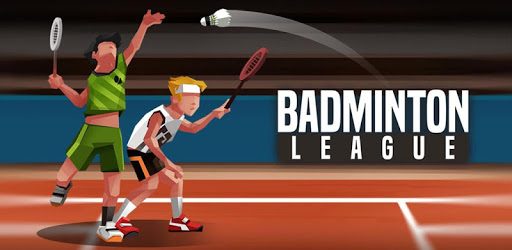 Badminton is one of the world's most popular sports. Even though it's not in the same league as basketball or football, it still gets a lot of love worldwide. It's in the Olympics and plenty of other sporting events. For fans of the sport, it's not enough to just play it in the gym.
That's why there are games like Badminton League which was developed by RedFish Games. The popularity of this game is intriguing since there are over 10 million people who've downloaded the game already. In this sports game, you can create your own character and level up by playing plenty of games against real people! It presents a 2D gameplay that works well with this game thanks to the supreme control mechanisms and elegant design. If you're dying to know more about this game, then follow along!
A Simple Yet Elegant Game
The sports genre has always been popular in the mobile gaming world. There are a lot of different sports you can play such as basketball, volleyball, football and badminton. For fans of the sport, it makes sense to play their favorite sports in their smartphones when they're not on the field.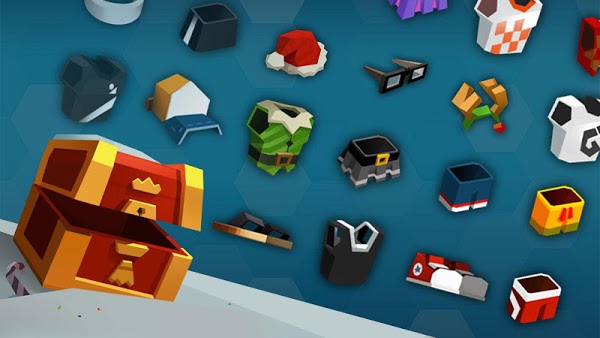 If you're a badminton player and you're looking for a suitable game, Badminton League is for you! This is one of the most addictive and most competitive badminton games you'll ever play. That's because you can compete with real players in real time. There are tons of things you can level up, elegant design, cool stunts and more! Nothing can stop you from becoming a worldwide champion. Can you step up your game?
The Features of Badminton League
Badminton games are always a hit especially for players of the sport. Because of this, games such as Badminton League thrive in the market. Here are the most defining features of this awesome game: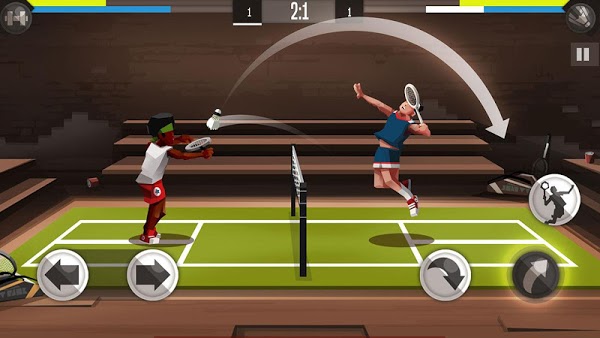 Create your own star – What's more fun than creating your own star? In Badminton League, you can certainly create your own character and customize it however you like. You can freely name it, choose the hair and skin color as well as the gender. Beyond that, you can also change its outfit and select from a wide variety of awesome sports apparel. Of course, these cost money so you need to win some matches first! But don't worry, it's easy to win in this game if you are really good.
Multiple game modes – There are plenty of game modes to try in Badminton League. There's a practice mode where you can practice your badminton skills against a bot. Then, there's the multiplayer mode where you can duel against similar level players around the world. Take note that the game is real time so you can enjoy it to the fullest. Then, there's also the tournament mode where you can fight against plenty of players. Clash your way to the top and claim insane rewards!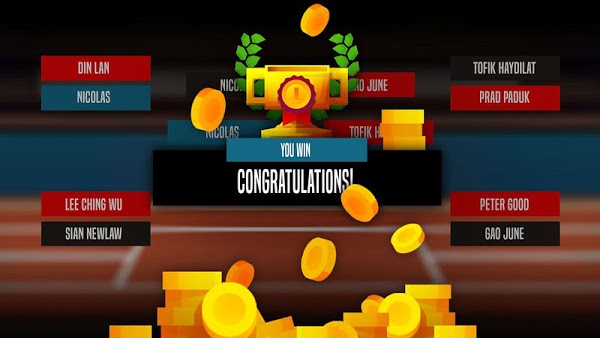 Intuitive controls and modern graphics – Most sports games are in 3D. But Badminton League begs to differ. It's in 2D yet it sets such a high standard that it makes it better than most 3D sport games. This is because the developers have created a realistic yet simple control scheme that works well with this sport. Combine that with the surreal graphics of the game and you have an unbeatable combination! The game is pretty just to look at and that's why it's so popular!
Customize – This game also presents some RPG elements in the form of EXPs. In here, you can upgrade your character's stats to enable it to win more matches! Aside from that, you can choose your own outfit from a variety of selections.
Incredible gameplay – Overall, Badminton League presents an interesting gameplay that rivals that of top-tier sports games such as NBA 2K.
Badminton League APK
Badminton League is an interesting game that requires you money to upgrade and buy outfits. If you want to instantly be the best, download the unlimited money today!