Asphalt Xtreme: Rally Racing APK 1.9.4a
Download Asphalt Xtreme APK – latest version – free for Android to experience rally racing at its most dangerous and most turbo-charged. Epic racing game for mobile.
Unleash your desire for speed. Download Asphalt Xtreme APK for Android to experience the most intense racing game on mobile you've ever played. No rules, no roads – just dirt, sand, hills, and big wheels.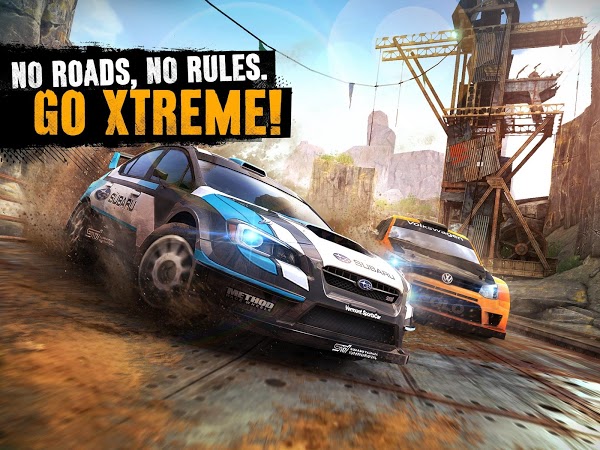 Asphalt Xtreme APK takes the racing rule book and throws it out the passenger window. This is a game for adrenaline junkies and speed freaks who aren't afraid to let things get dirty. You'll be racing on some badass off-road territory where your wits and instinct will be the most important determiners of your success.
Off-road extreme rally racing
If you're looking for a game that makes you sit on the edge of your seat, the Asphalt Xtreme APK is the rally racing game for you this year. You'll be able to complete online against real players from around the world who are all hungry for glory and fame – and money.
50+ beasts
There are more than 50 massive trucks, muscle cars, and jeeps to choose from in this off-road power race. Whether you like speed and power, or size and strength, you'll be able to find something that fits your style, then take it out onto the dirt and dunes and race it against your competitors.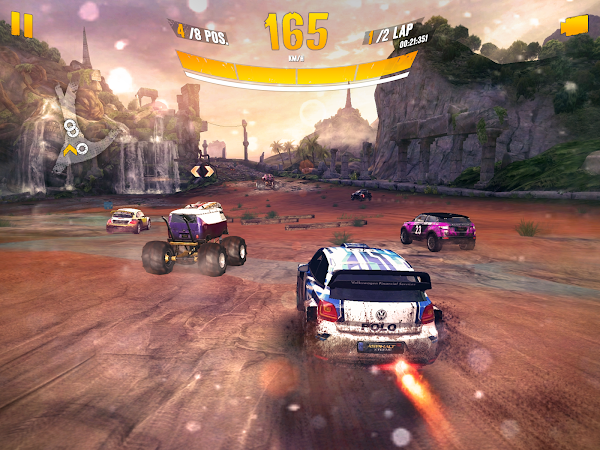 Tons of modifications
Why stop at simply choosing your car when you can truly make it your own? With tons of customizations possible, you'll be able to build the car of your dreams and one that can easily defeat the terrain that is thrown at it.
Five game modes
Mix things up with five different game modes, each of which has its own unique style. Climb obstacles and race over sand dunes, defeat the clock or come first against determined opponents – there are tons of different ways to claim victory in Asphalt Xtreme APK.
Build your career
Choose from more than 300 events and 1,100 mastery challenges, with more being added all the time. Race your way to glory or show off your skills in overcoming various challenges on the track. You'll be able to prove your worth as a driver who can accomplish feats in all kinds of circumstances.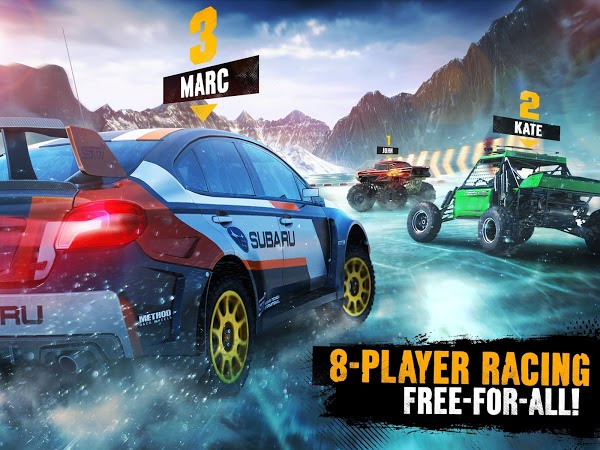 Awesome graphics
On top of all this, Asphalt Xtreme APK has incredible 3D graphics – just like the other games in the Asphalt series. Gameloft have done an awesome job in making this game look as realistic as possible, with everything from the shine on the car to the grit in the dirt looking incredible.
Tips for playing Asphalt Xtreme APK
Whether you've played Asphalt games in the past or not, this is a game with a difference. You'll want to pay attention to some top tips to help you win the game.
Destroy everything
Unlike your average racing game, one of the aims of Asphalt Xtreme APK is to destroy anything man-made that you come across on the map. This includes fences, barrels, blockades, gates, and anything else, including other cars. The reason for this is that your nitro will recharge much faster if you destroy more stuff, which means that you'll have a much higher chance of winning the race.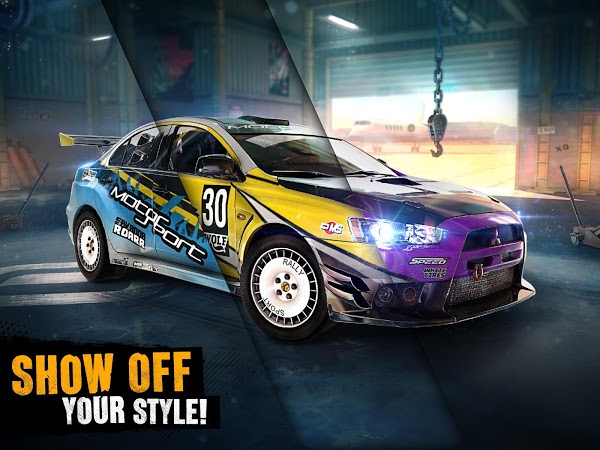 Don't waste too much time on bonuses
The bonus missions in the game aren't that important – getting three stars is more important. Bonuses will give you more metal parts, which you can use to upgrade your cars, but that's it. Don't lose the race to try and collect these bonuses. Instead, just try to win.
Rewards for drifts
Like many other racing games, Asphalt Xtreme rewards you for drifting. These rewards come in the form of nitro recharging, so make sure to pull a nice long drift off as often as you can.
Asphalt Xtreme APK free now
If you want to be able to buy more cars and customize them however you want, then you'll need money. Download the Asphalt Xtreme APK pack to be able to play with any car at the beginning of the game. Do it now – enjoy!