Archer Hero 3D Mod APK 1.9.5 (Unlimited money, No ads)
Download Archer Hero 3D Mod APK Latest Version free for Android. Practice up on your skills as an archery expert with this fun and precise game.
| | |
| --- | --- |
| Name | Archer Hero 3D |
| Updated | |
| Compatible with | Android 4.4+ |
| Last version | 1.9.5 |
| Size | 98.18 Mb |
| MOD | Unlimited money, No ads |
| Category | Action |
| Developer | VOODOO |
| Price | Free |
| Google Play Link | com.Deven.Arrow3D |
If you're looking for a fun and addicting type of game, then look no further. If you've ever wondered how to utilize a bow and arrow, this is the game for you. Archer Hero 3D is a quick fix for anyone who's bored and looking for a way to learn the fundamentals of archery.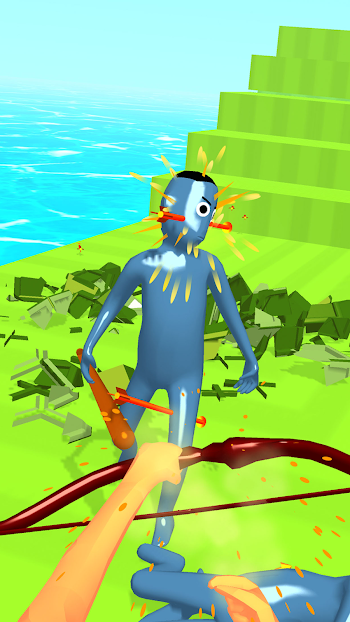 In this game, you will use easy-to-access controls to shoot various targets and enemies that come your way. No need to worry, this game isn't as gore-ridden as one would think from the concept. Any players of any age can pick u p and start enjoying the perks of archery.
How to Play
The objective of the Archer Hero 3D game is fairly simple to understand – take out any of the enemies in your way. These enemies will attempt to take you down before you have the chance to do anything. So, you'll need to act quick with your reflexes. You have your trusted bow and arrow by your side.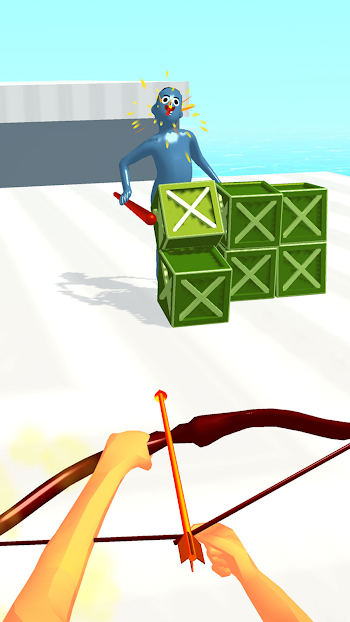 The controls are also easy to process. You'll only need to tap, hold, and swipe to aim and shoot your arrow. You'll need to aim precisely in order to get the perfect shot at your target. Don't waste a single arrow and get to the goal once all your enemies have been defeated.
Progress through each level and continue to grow your own skills.
Graphics
As for the Archer Hero 3D graphics – they aren't anything to brag about. What we mean is, everything is displayed in a low poly style. This kind of detracts from the overall experience of the application. To this extent, it may be quite hit or miss to a lot of people who want to play a good archery game.
However, the gameplay is still amusing. If you can look past the mediocre graphics, there's a good game behind it all. Everything is still distinguishable and easy to look at. Enemies will be colored normally as any average person. Once they have been taken down, their entire body will change into a blue color.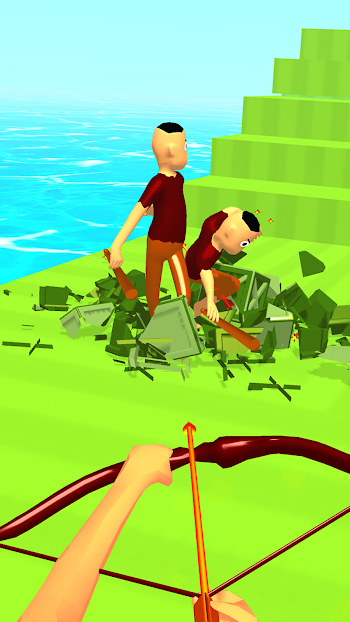 There are many games out there with decent to poor graphics. This isn't really a deal breaker in most cases. So, in the end, everyone can still enjoy Archer Hero to an extent.
Try the game out for yourself and see what you think. It's the type of thing you will need to experience for yourself to fully understand if you like it or not.
Archer Hero 3D Mod APK Free Download
The Archer Hero 3D Mod APK Latest Version isn't quite that different from the original. Aside from a few tweaks and adjustments, you'll experience a good amount of the same game. The minor changes are too much of a change to affect the actual gameplay.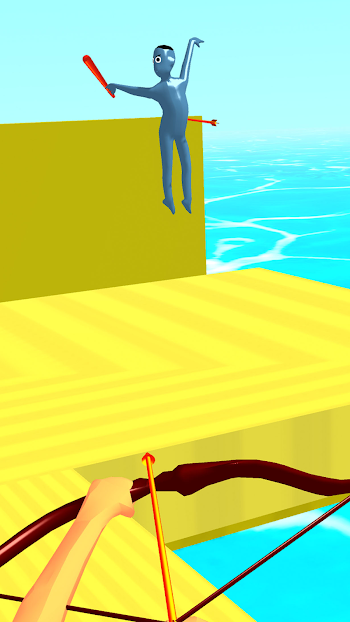 With that said, the small adjustments are made to the file itself. The size has been condensed for more convenience in downloading and space. When you choose to download Archer Her 3D Mod APK for Android, the installation will be quick Additionally, there won't be a need to worry about your storage and space. Mobile data and space aren't consumed as much with an APK file.
So, if you were to pick any adaption of the game, it should be the Archer Hero 3D Mod APK. Grab your bow and arrow and head out to the field to take care of business.