APEX Racer APK 1.2.7
Download Apex Racer APK – latest version – Free for Android and participate in cool races using mini 4WD cars! Relive your childhood in this fun simulation game.
When we were kids, you probably played with small F1 cars with your friends. At the time, these cars are popular all around the world and people want to show off their cool mini cars and race. If you had a cool one back then, you are already one of the cool kids.
Fast forward to today and we no longer see these kinds of toys. As more and more people use the internet, mobile gaming is becoming the trend nowadays. Now, you can still play these games through Apex Racer! Play with your friends and family wherever they are in the world and impress them. Are you ready to take them on?
What is Apex Racer?
Imagine you're back in your childhood days, playing with your friends with your mini F1 cars. It sounds exciting and nostalgic, right? After all, we all have memories that we like to look back to every now and then. If you're missing that feeling, you can now experience that again!
Apex Racer is a mini 4WD simulation game with over 100 thousand downloads in Google Play Store! In this game, you can't control the cars in the race. That's right, you can only control them before and after the races. This is a simulation race so you can only see the race as it unfolds. In this game, you can control all the three aspects of your car: speed, technology and utility. You can fully customize your car from all the details so you can race without limits.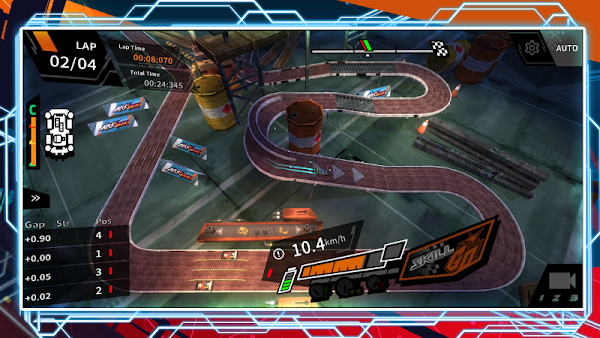 Aside from that, there are tons of other game modes. Although the only control you can do in mid race is you can maneuver your car to lap your competition. Then, you have your car's special abilities to unlock to power up during key moments. As for the graphics, everything is well-designed. Read on below!
Features of Apex Racer
Apex Racer is an epic 4WD simulation game that will bring nostalgic moments! In this game, there are tons to enjoy. Here are the features:
Customization – The true joy of owning a mini racing car is customizing it! In Apex Racer, you can customize over 200 performance parts and over 1 million combinations. Furthermore, there are 6 performance parts categories with hundreds of parts to modify to your liking. You can also change the skins so your personality will shine through. That's what it means to own a car in this game.
Cars – Speaking of cars, you can collect up to 30+ cars in this game. In this game, you get to play with different types of cars with unique stats. Collect powerful ones to dominate the races and show off your winnings!
Smart controls – In this game, you can't control where your car goes or its acceleration because it's a simulation game. But you can control your car's pace on the fly as you select between maneuvers to outrace your opponents.
Research and development system – In this game, you can unlock further customization and control thanks to the three categories of research and development: Speed, Utility and Tech. Advance through the tiers so you can unlock aesthetics mods for your cars and show it off to the world!
Game modes – In Apex Racer, there are several game modes. First is the Classic Mode where you will race against opponents in a fast-paced single player match. Then, there's the Time Attack mode where you will race against other players to see who finishes the lap quickly.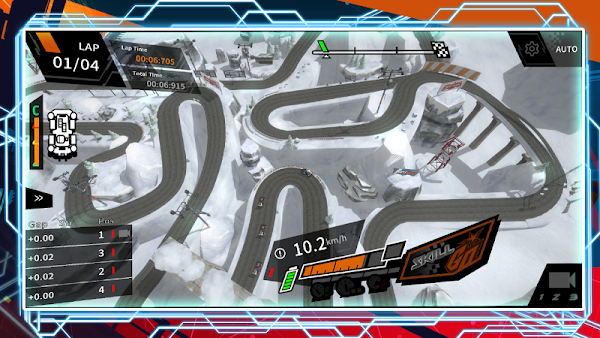 Tracks – In this game, there are over 20+ tracks in 5 different circuits. Each track is unique and will blow you away!
Download Apex Racer APK for Free – Latest version
Apex Racer is an epic 4WD simulation game that will allow you to race with friends. If you want to get all the cars instantly, just download now!