Among Us Valentines - Top 3 Among Us DIY Valentines Cards
Description Among Us Valentines Cards
Among Us is one of the most popular games of 2020. It suddenly received millions of players when many YouTubers and streamers suddenly started playing it. Now, it became the most popular game to play amidst the pandemic. In fact, it's the perfect game to play for those that can't be together. In light of the upcoming Valentine's day, why not try creating a Valentine's card with the theme of Among Us?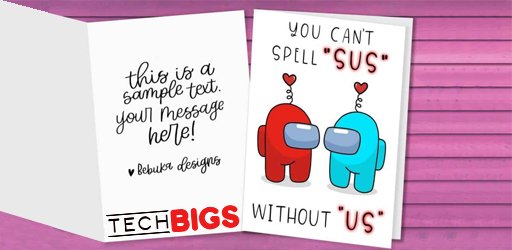 It isn't a secret that many players love Among Us. It's a mega hit that allows many friends and couples to play the game and enjoy. If this is your partner's favorite game, then it makes sense to create a gift that's inspired from this one. Read down below so you'll know how to make one!
What is Among Us?
Before we present the different DIY Among Us Valentine's Cards you can do, let's first have a recap. Whether you've played Among Us Mod or not, we'll give you quick summary of what it is first so you can easily do the cards. First of all, it's a multiplayer game with 2 roles – imposters and crewmates.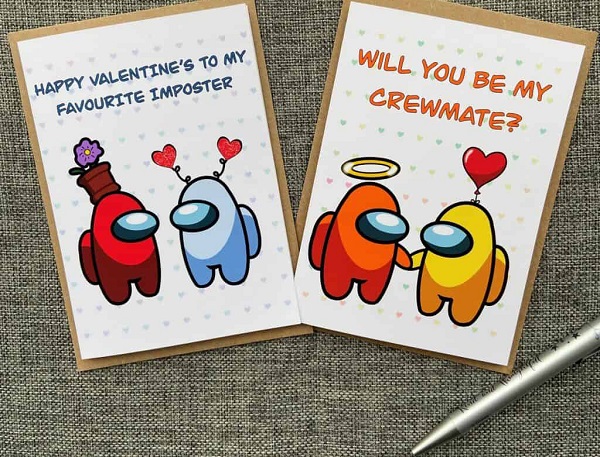 As crewmates, your job is to do the tasks inside the ship which can include rewiring, charting courses, aligning telescopes and keeping a lookout on who the imposter is. On the other hand, the imposter will try to eliminate everyone without being caught red-handed! When a meeting is called, players would go down in the area and have a discussion before voting who they think is the impostor off.
What are Among Us Valentines Cards?
Since Valentine's Day is just around the corner, billions of people would have a hard time thinking of a gift for their significant ones. If you're looking for an inexpensive, personalized and a great gift for your partner, why not create an Among Us-inspired Valentine's card?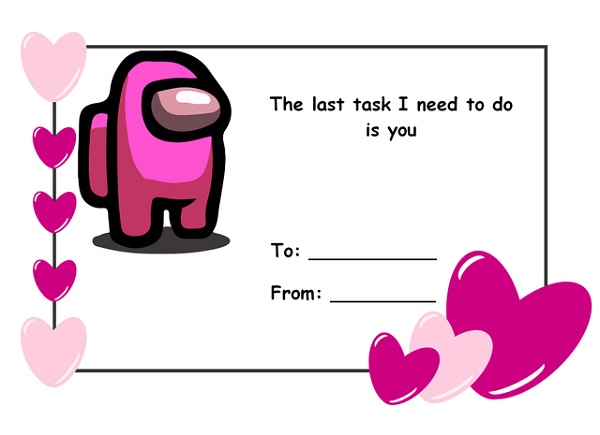 In this post, we're going to list down all the trending cards that you can do. These are all easy to do and we're going to list down the steps to do it as well. So, bring out your scissors, papers and pens and start unleashing your creativity!
Top 3 Among Us DIY Valentines Cards
For this one, you will just create a normal Valentine's card but with a cute reference that Among Us fans will instantly get! To do this, simply follow these steps: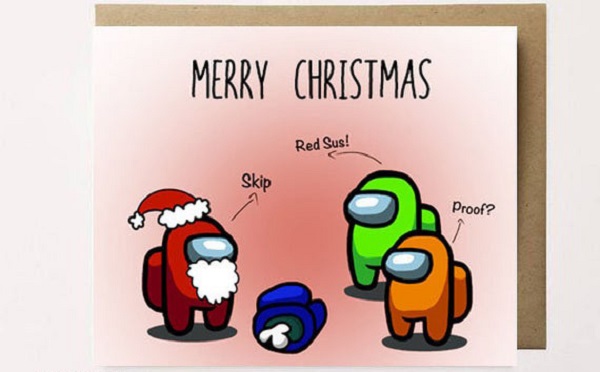 Get an a4 bondpaper (It can be white or any color your partner likes)
Fold it into the center horizontally.
Then, get a pen or a colored one and write "You can't spell "Sus" without "Us". Put the first phrase at the top and the second one at the bottom.
You can then draw 2 Among Us characters in the middle.
Write your love letter inside!
My communications are Sabotaged
This next one is a more subtle one. It's much simpler than your typical Valentine's card. This is the perfect card to give to your crush!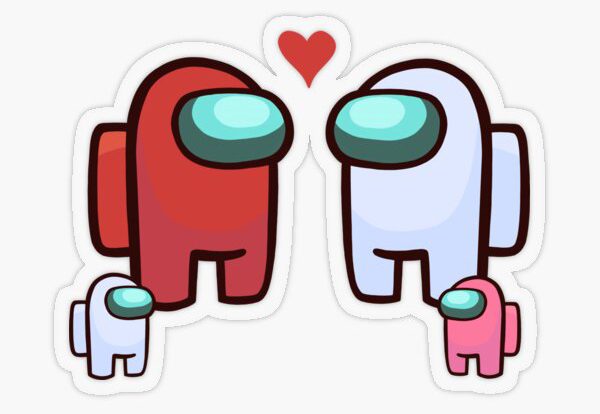 Cut a whole bondpaper into a 1/4 size.
Write or print a unique phrase into the card such has "My communications are sabotaged when speaking to you". Or "The last task I need to do is you".
Put your name and your crush's name below.
Add a border and some hearts as well as a cute Among Us avatar that represents your crush.
Let's be Crewmates
For this one, you'll be more creative. You can literally put anything you want even a candy!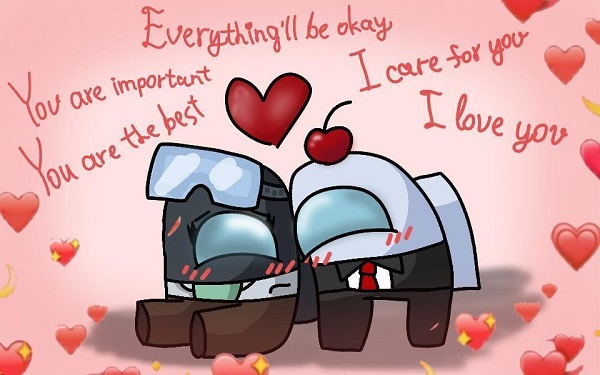 Draw an Among Us avatar into a cardboard and color it.
Cut out a small part of a bondpaper into the letter 8. This is where you'll write the phrase "Will you be my crewmate?"
Then, fold it into half and tape it as the helmet of the avatar.
Add a lollipop into the backpack of the avatar for extra sweetness!
Final Thoughts
This Valentine's day, take the extra step and create a personalized Among Us Valentines gift card! Make your partner's day special by crafting it yourself.
Maybe you missed this great article: How to Update Among Us