Among Pink Mod APK v2020.10.22
Download Among Pink APK Latest Version free for Android. This updated version of Among Us will give you an attractive and delicate pink theme, and more additions.
| | |
| --- | --- |
| Name | Among Pink |
| Updated | |
| Compatible with | Android 5.0+ |
| Last version | v2020.10.22 |
| Size | 142 MB |
| Category | Action |
| Developer | Innersloth LLC |
| Price | Free |
Introducing the modified menu for Among Us – Among Pink! This is a cutesy addition to the already popular Among Us game. Perfect for people who are into a more delicate and attractive theme, compared to the original game.
With that being said, anyone who wants to spruce their themes with something more appealing and nice to look at, this is the addition for you. Aside from this, there are items that have the option to be changed to pink, for even more pizazz. That, and more additional feature have been included to this amazing version of Among Us.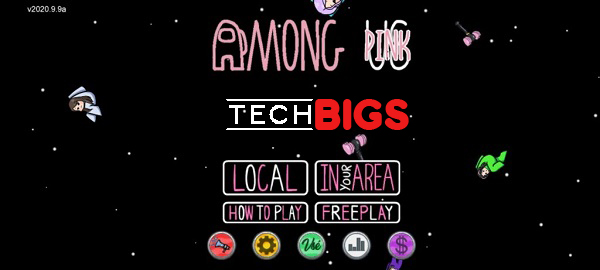 So, go ahead and download Among Pink for Android now!
Describing Among Us
Everyone should already know what the Among Us game is. In this game, players are able to complete various tasks aboard a space station. All the while, there are traitors among the players. These spies will slowly kill off all the other players one-by-one. It's the job of the survivors to locate and vote out the killers, before it is too late.
Meaning, regular meetings will need to be held in order to find any suspicious activity. Once everyone comes to a decision they may cast their votes. Whoever has the most votes will unfortunately get booted from the station.
How Among Pink Works
Once you download Among Pink for Android, you will see just how identical the game is to the original. The only real difference is the change in items and themes. They have been modified for the visual appeal. This application isn't for everyone, but then again, it's still a copy of Among Us. You can play either version and still get the exact same type of gameplay experience.
To begin using the Among Pink application, you will first need to download and install the latest version onto your Android device. From this point, you'll simply need to open up the game and it will play the exact same as Among Us.
Note: You will first need to uninstall the original Among Us game from your own Android mobile device. These two conflicting applications will not be able to run in tandem with each other. Thus, only one version can be available on your device at a time.
Ensure Your Safety
At some point, you may ask yourself, "Is Among Pink safe?" One issue some people may have is the fact that they are using a modified version of a popular game. Thus, they may expect some type of repercussion or consequence for doing so.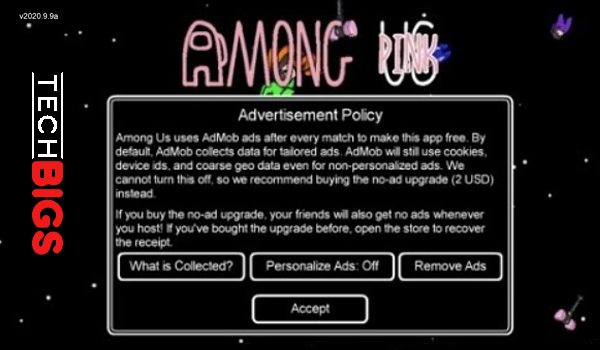 In the end, Among Pink has taken the extra measures to guarantee the safety of all of its users. There are tools integrated into the application that will allow users to play for hours on end, without ever getting into any sort of problems or issues.
Therefore, there's no need to worry about your own account getting in trouble with this additional app. There is an anti-ban protocol that ensures the safety of your own account. That being said, there are thousands of different players who are already using the Among Pink application for Android, even now. Now, you can feel 100% at ease when using this application. Your account is in good hands.
Among Pink APK Free Download
Now that you know everything that there is for the game, go ahead and download Among Pink Mod APK latest version free for Android. With the mod APK, you'll simply need to allow for Unknown Sources on your device and you're good to go!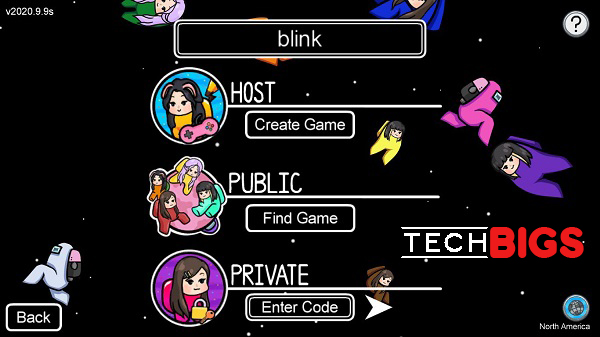 It's really that easy!
Conclusion
Everything cutesy, attractive, and appealing is brought straight into this version of the Among Us game. Anyone who isn't 100% satisfied with the themes of the original can easily transition onto this version and see if it's an appropriate fit for them. And Vice-verse, if you aren't a fan of the Among Pink Mod APK download, you can always go back to the original Among Us game.
In the end, the choice is yours to make. But, no matter what you do, you'll still have an amazing time playing the game.